Featured ABCS Diplomate: Dr. Maria Lombardo
| ABCS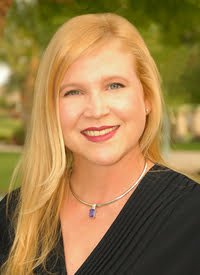 The American Board of Cosmetic Surgery is composed of an incredibly thoughtful, talented, and accomplished group of cosmetic surgeons. Recently, we had the opportunity to sit down and learn a bit more about Dr. Maria Lombardo, our featured diplomate for November.
Dr. Lombardo has a great passion for the artistic, technical, and emotional aspects of cosmetic surgery, and has been working with patients in the Palm Springs area since 2008. She holds board certifications in both general surgery and cosmetic surgery.
Why did you specialize in cosmetic surgery?
I have always been involved in the arts. Growing up, I played classical piano, participated in theater in high school, and majored in Fine Arts in college. The decisive moment for me was during my surgery rotation in medical school. I participated in a surgery to repair a young trauma victim's face after a car accident. During that operation, the attending surgeon stepped back from the table and artistically assessed the progress of the case. He put his hands up to evaluate the symmetry and it reminded me of all the times I had done that in the middle of a painting or other art project. I knew right at that moment that I wanted to combine my creative, artistic side with my new love of surgery.
Patients ask me all the time if I still paint. I haven't really painted on a canvas in years, but I truly believe that what I do every day is art. The human body has become my new canvas and I love that I get to make artistic decisions all the time and I get to make people feel great about themselves in the process.
What new technologies/techniques in cosmetic surgery excite you?
Reduction mammoplasty has always been my favorite surgery. I think the creative decision making that goes into determining what tissue to remove (how much and from where) so that you end up with a beautiful breast is challenging and fun for me, and it is always an amazing, life-changing journey for the patient. With that said, the idea of adding volume to an area—in essence, sculpting it—is fascinating to me. We have done this surgically with fat grafting and non-surgically with artificial fillers for many years, but our understanding of, particularly, facial volume loss has really evolved over the last few years.
In my own practice, I find myself using facial fillers and fat grafts in a very different way, treating the whole face rather than just filling in a line or wrinkle. There are many new products available to us, and I believe that our understanding of the best use of these products will continue to advance. I always look forward to the AACS meeting every year because I know that I will learn something valuable from my colleagues about specific anatomy, new products use, and/or injection techniques.
What is most rewarding?
I tell people "I have the greatest job in the universe!" And I mean it! At the end of the day, I get to make people feel good about themselves. Very often this manifests in ways you might not expect. A woman who has been self-conscious about her tummy after having children or about her breasts can become more confident and outgoing after surgery. Sometimes this leads to better relationships or to life changes that don't seem at all related to a surgical procedure. Caring for patients and helping them through what can be a very scary time is a great responsibility.
One of my favorite patients refers to herself as Cinderella and to me as her Fairy Godmother because she feels as though her whole life has changed after her breast and body surgery. I even keep a "magic wand" in my exam room just to remind myself that even the smallest of changes can be a very powerful thing.
How did you feel the day you got your ABCS board certification?
Amazingly accomplished and proud! After completing General Surgery residency and going on to Cosmetic Surgery Fellowship, I knew that board certification was important. But the process of accumulating enough cases to apply, preparing for both the written and oral exams, and the stress of taking both of those portions really drives home the point that board certification truly sets you apart as being trained, knowledgeable, safe, and ready to practice as a Cosmetic Surgeon.
I have been fortunate to be able to participate in the process as an oral board examiner for several years now, and my respect for the process has only increased. When I got the letter that I had passed, I had a hard time deciding who to call first: My dad, a wonderful surgeon and big inspiration in my life; my husband who has been down this very long medical journey with me every step of the way; or Dr. Robert Jackson, my Cosmetic Surgery Fellowship Director and mentor in more ways than I can count. I won't say who it was but Dr. Jackson knows…