An Update on BIA-ALCL: What Patients Should Know About Allergan's Recall of Textured Breast Implants
| ABCS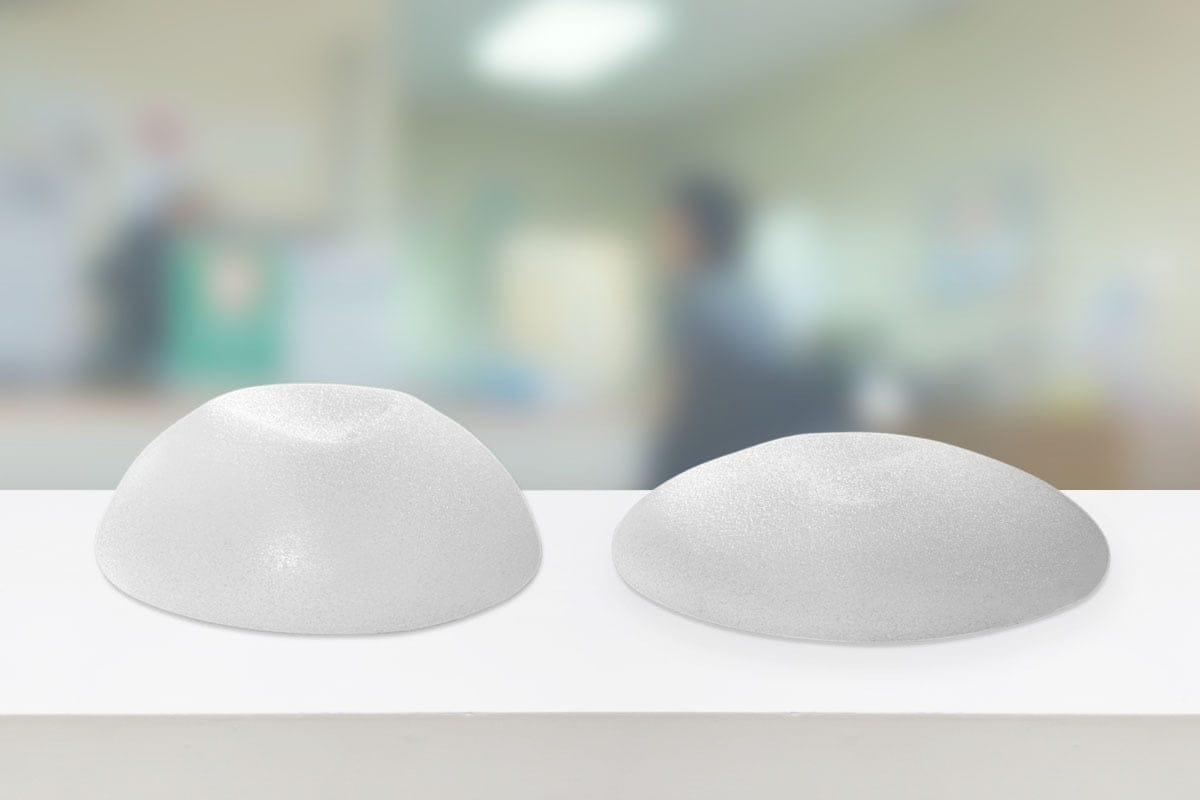 The July 24, 2019 announcement that Allergan voluntarily recalled their BIOCELL textured breast implants at the request of the FDA has spread quickly, leaving many women feeling confused and concerned about how this decision may personally impact their lives.
Here at the American Board of Cosmetic Surgery, our primary objective is patient safety. To that end, we've answered many common questions about Allergan's recall and provided our recommendations for patients based on the currently known facts.
Why were Allergan textured breast implants recalled?
Through ongoing research of BIA-ALCL and examination of confirmed medical device reports, there is mounting evidence that the texturizing process used for some breast implants increases the risk of developing BIA-ALCL. In fact, the majority of confirmed BIA-ALCL incidences were reported in women who currently have or have had textured breast implants.
The reason Allergan is the point of focus and that all textured breast implants have not been recalled is that textured implants with a higher surface area are associated with a higher instance of BIA-ALCL—and BIOCELL implants specifically appear to be 14.11 times more likely to lead to BIA-ALCL.
It is possible that there will be additional recalls of textured breast implants from other manufacturers in the future as we gain a better understanding of BIA-ALCL and what may cause or increase the risk of developing the disease.
What Allergan implant styles were recalled?
This recall impacts only BIOCELL textured breast implants manufactured by Allergan, which includes the following styles:
Natrelle Saline-Filled Breast Implants (Styles 163, 168, 363, and 468)
Natrelle Silicone-Filled Textured Breast Implants (Styles 110, 115, 120, TRL, TRLP, TRM, TRF, TRX, TCL, TCLP, TCM, TCF, TCX, TSL, TSLP, TSM, TSF, and TSX)
Natrelle 410 Highly Cohesive Anatomically Shaped Silicone-Filled Breast Implants
Natrelle 133 Plus Tissue Expander
Natrelle 133 Tissue Expander with Suture Tabs
Please note that smooth Natrelle implants and Microcell implants in the Allergan line were not recalled.
Do I need to have my textured breast implants removed?
Currently, we are not advising patients with textured breast implants who are not experiencing symptoms to have their breast implants removed prophylactically. The FDA seconds this recommendation, largely because the risk of developing BIA-ALCL is very small. Additionally, an unnecessary breast implant removal procedure can potentially be traumatic to your body and may leave you feeling unhappy with the appearance of your breasts. For these reasons, if you are happy with your augmented breasts and have not noticed any unusual symptoms or experienced any discomfort, it is advisable to keep your implants.
However, if you prefer to have your breast implants removed for lifestyle, health, aesthetic, or other reasons, your cosmetic surgeon can educate you about your options. Scheduling a consultation with a board certified cosmetic surgeon near you is the best way to learn more about what breast implant removal entails.
What if I suspect I have BIA-ALCL?
Before we detail specific recommendations for suspected BIA-ALCL, we want to reiterate the importance of seeking medical attention when you notice any symptoms or changes that could be related to your breast implants. They can be signs of other breast implant complications that are best dealt with as early as possible, such as silent rupture, capsular contracture, etc.
The most common symptoms associated with BIA-ALCL are:
Breast pain
Swelling
Excess fluid accumulation around the implant (seroma)
Rash on breast skin
Mass or lump around the implant
Many of these symptoms can also indicate other issues, such as capsular contracture or a low-grade infection—and seeing your primary care physician or a board certified cosmetic surgeon is the first step to identifying underlying issues and determining the best course of treatment.
Your physician will begin by performing a physical examination, potentially followed by an ultrasound or MRI to determine if there is any fluid build-up or lumps around the breast implant or in the lymph nodes.
If fluid or a mass has been discovered, a needle biopsy will be ordered to test for CD30 immune staining to rule in or out BIA-ALCL. If pathology comes back positive, complete surgical excision of the breast implant and the surrounding capsule of scar tissue will be performed by a surgical team that includes your cosmetic surgeon, oncologists, and pathologists, per BIA-ALCL treatment recommendations from the National Comprehensive Cancer Network (NCCN).
Will Allergan pay for textured breast implant removal?
In a recent follow-up statement, Allergan announced the creation of the BIOCELL Replacement Warranty for all patients who currently have BIOCELL textured breast implants.
Per the warranty: "For patients in the U.S. who, as a result of the recall announcement on July 24, 2019, choose to replace their BIOCELL® textured devices with smooth devices in consultation with their plastic surgeon, Allergan will provide Allergan smooth device replacements for free. The program will run for 24 months, until July 24, 2021, and will apply to revision surgeries on or after the date of the recall announcement, July 24, 2019."
Please note that this warranty does not cover surgical fees, just the cost of the smooth breast implants themselves. This is because the FDA is not currently recommending that patients with BIOCELL textured breast implants undergo removal prophylactically.
We commend Allergan for this decision in light of the uncertainty some patients with these implants may feel. While the risk that you will develop BIA-ALCL is very small, we understand how news of the recall can be alarming—and the decision to have your breast implants removed is a personal one between you and your surgeon. Regardless of your choice, we recommend staying on top of your health, monitoring your breast implants for any changes, and keeping an open dialogue with your healthcare providers.
If you have been diagnosed with BIA-ALCL, however, your insurance company will likely provide some coverage of your removal procedure and ancillary medical expenses. You will need to discuss your situation with your insurance provider to determine the specifics of your coverage.
In addition to insurance coverage, Allergan offers reimbursement of up to $1,000 in diagnostic fees and up to $7,500 in surgical fees related to diagnosing and treating BIA-ALCL as part of the Natrelle ConfidencePlus warranty.
---
We understand that this news can be scary, and we hope that we were able to allay some of your fears. We've also written on the subject of BIA-ALCL before; click to learn more about BIA-ALCL, see additional statistics, and get other recommendations for staying safe.
If you still have questions or concerns, or simply would like to speak in person with a physician about these sensitive matters, please reach out to your original surgeon, general practitioner, or a board certified cosmetic surgeon in your area.