About The Practice
Dr. Alexander Sobel is triple board certified in General Cosmetic Surgery, Otolaryngology, and Facial Cosmetic Surgery. He practices at Anderson Sobel Cosmetic Surgery in Bellevue, WA, Seattle, WA, and Lynnwood, WA. He also performs surgery at Valley General Hospital, in Monroe, WA.
Dr. Sobel has the training, board certification, and accreditations that set him apart from other surgical practitioners. He is proficient in all areas of cosmetic and reconstructive surgery, though he has a particular interest in breast and body procedures, such as breast augmentation, body contouring, and cosmetic facial rejuvenation through rhinoplasty, eyelid lift, and facelift procedures.
Dr. Sobel's purpose is not only to enhance physical attributes but to help restore confidence, vitality, and renew one's spirit.His high standards for patient care, uncompromising principle, and meticulous technical ability are evidence of his commitment to excellence.
Dr. Sobel and his team of exceptional aesthetic professionals deliver honest evaluations and guidance, empowering their patients to make informed decisions about treatment. They are committed to providing skilled, compassionate and comprehensive care at their AAAHC-accredited surgical facility.
Specialties
Facial Procedures
Body Procedures
Breast Procedures
Injectable Procedures
Staff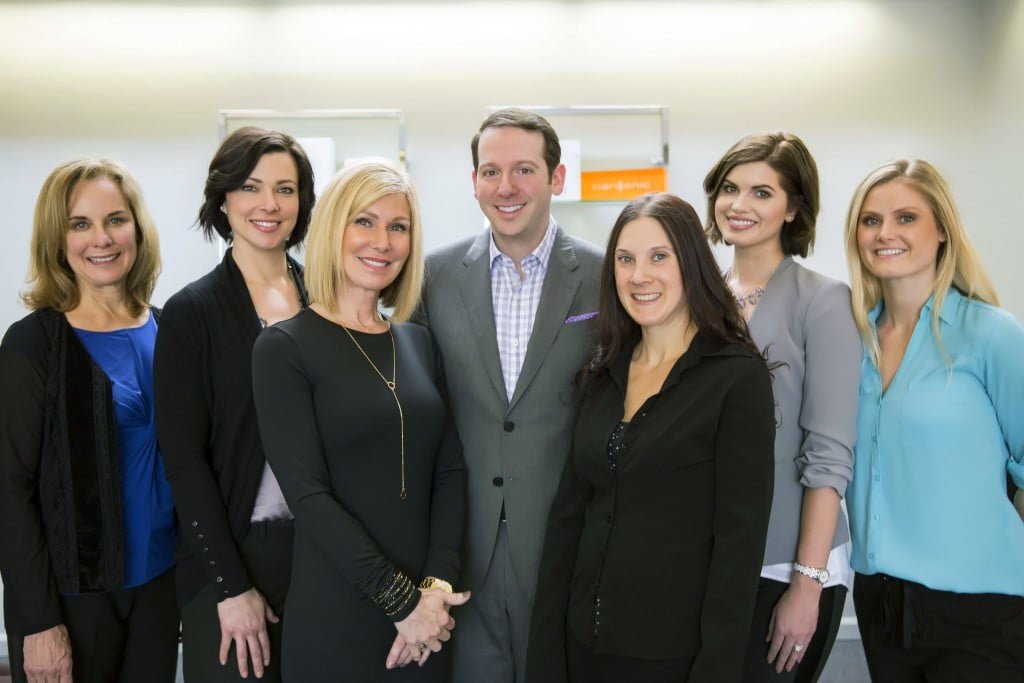 Dr. Alexander Sobel and the Anderson Sobel Cosmetic Surgery staff are friendly and highly experienced, and you'll be in excellent hands from consultation to recovery. We support the patient's journey and process as we strive to meet and achieve their aesthetic goals. We will make sure you are thoroughly informed about all of your options, and will provide you with personalized procedure and recovery information for any treatments you pursue. Dr. Sobel and his staff love helping patients look and feel their best!
Facilities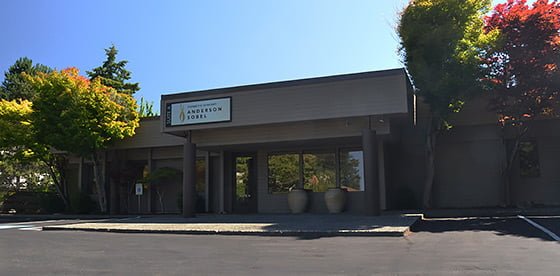 Prospective patients are welcome to come visit for a free cosmetic surgery consultation at their Bellevue, Washington office. You'll find the office to be elegant and comfortable, and you'll love their personable staff. Safety is of utmost concern too: the private surgical suite is accredited by the Accreditation Association for Ambulatory Health Care (AAAHC). It's critical that patients choose a doctor who operates in a facility with hospital-level safety measures in place.
We are convenient to the following communities near Seattle and the Puget Sound area:
Bellevue, Clyde Hill (98004, 98005, 98006, 98007, 98008)

Issaquah, Preston (98027)
Redmond, Union Hill (98052, 98053)
Renton, Newcastle (98056, 98059)

Mercer Island (98040)

Sammamish (98074)

Kirkland (98034)

Cottage Lake, Woodinville (98072)

Edmonds (98020)
Payment Options
American Express
Cash
Check
Discover
Mastercard
Visa
Financing is also offered through Care Credit, United Medical Credit, and American HealthCare Lending. These three companies offer solutions for patients by providing extended financing options, low monthly payments, and convenient customer service.
Languages
English
Videos
Dr. Alexander Sobel of Anderson Sobel Cosmetic Surgery in Bellevue, WA discusses his goals with his cosmetic surgery patients.
Dr. Sobel weighs in on why he loves being a cosmetic surgeon.
Watch Seattle cosmetic surgeon Dr. Alexander Sobel map out how he's going to provide this liposuction patient with a stunning outcome.
Wondering if you need a breast lift or a breast augmentation? Dr. Alexander Sobel of Anderson Sobel Cosmetic Surgery in Bellevue, WA chats about the specifics and how you'll know which is right for you.
Seattle cosmetic surgeon Dr. Alex Sobel gives a few pointers for getting the most out of your cosmetic surgery consultation.
ABCS Certification
General Cosmetic Surgery - 2009, 2019
Recertified
Additional Certifications
Board Certified: American Board of Cosmetic Surgery
Board Certified: American Osteopathic College of Otolaryngology – Head and Neck Surgery
Physician & Surgeon, State of Washington
Affiliations
President, American Board of Cosmetic Surgery
Immediate Past President, American Board of Facial Cosmetic Surgery
Submission Reviewer, American Journal of Cosmetic Surgery
Diplomate, Examiner, and Trustee, American Board of Cosmetic Surgery
Fellow, American Academy of Cosmetic Surgery
American Osteopathic Association
Education
• The Gallery of Cosmetic Surgery – Robert Alexander, M.D., D.M.D.; Craig Jonov, M.D., D.M.D. Fellowship: General Cosmetic Surgery. Certificate: June 2008. Lynnwood, WA.
• Ohio University College of Osteopathic Medicine/Doctors Hospital. Residency: Otolaryngology/Orofacial Plastic Surgery. Certificate: June 2007. Columbus, OH.
• Ohio University College of Osteopathic Medicine/Doctors Hospital. Internship: Otolaryngology/Orofacial Plastic Surgery. Certificate: June 2003. Columbus, OH.
• University of New England College of Osteopathic Medicine. D.O. June 2002. Biddeford, ME.
• Colby College. B.A. May 1998. Physics & Music. Waterville, ME.
Awards
Recipient of the William K. Miles, M.D. Award for the surgeon with the best score on written Cosmetic Surgery board certification exam
Patient Reviews
W.D., Cosmetic Surgery Patient
-
"My wife recently lost a large amount of weight and was looking to tighten up a bit more than her exercise regiment would allow. After interviewing a number of doctors she came home excited with the interview at Anderson Sobel. She was very comfortable with the staff and felt they understood her concerns and it was all about her well being and not just another client. From the outside looking in, they went above and beyond what either one of us expected with a blend of skill and concern making the entire experience and results exceed our expectations. I would recommend this team to my closest friends and relatives."
---
M.C., Tummy Tuck, Arm Lift & Fat Grafting Patient
-
"On Tummy Tuck, Arm Lift, and Fat Grafting:
I highly recommend Dr. Alex Sobel and his staff. After a 75lb weight loss, I had problem areas that needed to be addressed. After my initial consultation with Dr. Sobel, I felt confident that he was the Dr. to work with. He is very skilled, kind and respectful. His care after my procedures was phenomenal. Even during the Thanksgiving holiday, he was available and encouraged me to call him personally. I am a little over a month out after having three procedures and feel great. I am so pleased. I have decided to go back for two other procedures with Dr. Sobel based on his expertise, personality and skills. Thank you, Dr. Sobel for a life changing experience!"
---
T.A., Facelift & Eyelid Lift Patient
-
"I am honored to recommend Dr. Alex Sobel and his staff for any of your cosmetic needs. After losing 60 pounds, I developed sagging skin under my chin, which made me appear older. With a little consultation from Anderson Sobel Cosmetic Surgery, I decided to go with their services for my skin and appearance improvements. Not only did I have the initial facelift for my neck but I also opted for eyelid surgery and facial rejuvenation.
This was over three years ago and I am still satisfied with my results. I returned to have liposuction, laser skin resurfacing, and Thermage treatment for my laugh lines. I also use Obagi Skincare products daily which have furthered my facial rejuvenation. Today, I am often mistaken for a man in his mid-40's. I enjoy the look in other people's faces when I tell them my actual age of 67 years. That alone is my best recommendation for Dr. Sobel and his very talented staff! I feel as if I have a new lease on life with a fresh, new face."
---
L.F., Cosmetic Surgery Patient
-
"3 months ago I had a pretty major procedure and I have to say that the staff in the office as well as Dr. Sobel have been nothing but wonderful. Not only do I feel like I had great medical care but they took the time before and after to make sure I am aware of the entire process. They've been really supportive. I have even called after hours looking for support and have received call backs – weekends, evenings, you name it. I really appreciate the fact that privacy is a priority there as well. My appointments have all been punctual and positive. I definitely recommend Dr. Sobel and his staff."
---
W.J., Fat Transfer Procedure Patient
-
"After having some procedures done with Dr. Sobel, I decided to have a fat transfer done in my lips. After my first experience with his office staff and himself, I felt very comfortable in going back to have this done. Since I had very thin lips most of my life, I really wanted to have some lips, so decided to have the fat transfer done. I have to say I was completely satisfied with this procedure, and was not painful at all. I would recommend this to anyone wanting a fat transfer done, and would recommend this doctor to do it. He gave me exactly what I wanted. Just want to thank not only him, but the great office staff he has for making this easy and painless for me. Thanks again!!"
---
L.B., Cosmetic Surgery Patient
-
"I interviewed several different Drs. before choosing Dr. Sobel. Dr. Sobel is the best in the area! His office staff is AMAZING! My favorite thing is at the end of my appointment, Dr. Sobel asks if I have any questions and he spends time with me to explain the answer. Every time I go there or call, I'm treated very well and leave feeling confident and wonderful."
---
E.K., Tummy Tuck & Arm Lift Patient
-
"After losing more than 160 pounds in 2012 I felt healthy, but my body did not match what I felt inside. Although I felt amazing, I had a lot of loose skin in my abdomen and arms. So much so that I was unable to exercise and move the way I wanted to. I also found it difficult to do my job. Then, I met Dr. Alexander Sobel and everything changed. He thoroughly understood my needs and together we came up with an action plan.
In January of 2013 Dr. Sobel performed an extended abdominoplasty and brachioplasty on me. I am elated about the results of the surgery. I have never looked or felt better in my life. Everyone I know has had "jaw dropping" moments when they have seen me after my surgeries.
What impressed me about Anderson Sobel Cosmetic Surgery is that they listened to my needs in a kind, caring and compassionate Way. They were very professional and outlined realistic goals for my outcome. Their staff is top notch. They spent whatever time was necessary to address any and all of my concerns. I felt welcome and important to them at all times. Dr Sobel is the most amazing and talented surgeon l have ever met.
I carry a stack of Dr. Sobel's business cards with me at all times. I give them to everyone that says "I want what you have". I always tell everyone that my Weight loss was life changing but Dr. Sobel changed my life."
---
M.T., Breast Augmentation Patient
-
"Dr. Sobel did a breast augmentation for me 7 years ago. To this day, I love them. When people find out about my surgery, it always ends with compliments on how natural they look. During my consult, he took a long time making sure I was fully educated and happy with my size selection. This many years later, Dr. Sobel is still my doctor, he does my botox, juvederm and skincare. I love the obagi line he carries. I love his office staff. They have become like family. I recommend Dr. Sobel and his team for a life-long relationship."
---
S.L., Cosmetic Surgery Patient
-
"Words can't express my excitement and total satisfaction regarding the successful results in all my treatments. If you are looking for a renowned cosmetic surgeon in WA? Dr. Sobel is IT!!! He is famously known and ultimately dedicated to achieving a natural post-surgical look. He provides a warm and welcoming private atmosphere and will always answer any questions you may have. Lot of integrity and amazing work he does!"
---
D.R., Neck Lift Patient
-
"Dr. Alexander Sobel must surely be one of the best plastic surgeons in the world. What he did for me years ago still brings tears to my eyes. He removed my hated hereditary double chins. And it changed my life. I will never go to another cosmetic surgeon ever. He's not only a top grade physician. But he's an artist. Thank you, Dr. Sobel."
---