Dr. Robert Burke Promoted to Clinical Professor at Michigan State University
| ABCS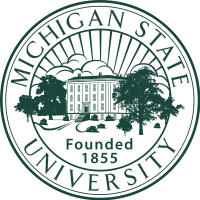 Robert Burke, MD, FACS, has been promoted to the position of Clinical Professor at the Michigan State University, College of Osteopathic Medicine in the Department of Osteopathic Surgical Services."It is a great honor for me to receive this promotion. This is one the finest programs of its kind in the world and, to be a part of this amazing faculty, is a wonderful opportunity to learn and share knowledge," stated Dr. Robert Burke, the Director of the Michigan Center for Cosmetic Surgery in Ann Arbor.
Dr. Burke is an editorial board member of American Health and Beauty (AmericanHealthandBeauty.com), an internationally recognized researcher, peer-reviewed author and journal editor, as well as an accomplished and successful surgeon.
Most recently, Dr. Burke has been the principal researcher in the use of noninvasive lasers for temporomandibular joint (TMJ) disorders and completed a 7-year study on the teardrop shaped saline breast implant.
"A close working relationship with Erchonia has helped expand the use of this unique non-invasive cold laser for pain control and cosmetic surgery applications," says Dr. Burke.
Dr. Burke attended the Michigan State University College of Human Medicine and is a Trustee of the American Academy of Cosmetic Surgery and the American Board of Cosmetic Surgery. He won the American Association of Association of Orthodontics Award of Special Merit for research.
Dr. Burke and his family live in Ann Arbor where they enjoy the nearby Matthaei botanical gardens, mountain biking, and all University football and basketball games.
If you would like more information about this topic, please contact Dr. Robert Burke at 1-800-487-4840 or visit his website at www.robertburke.com