Life During (and After) Fellowship Training with the ABCS: What You Can Expect
| ABCS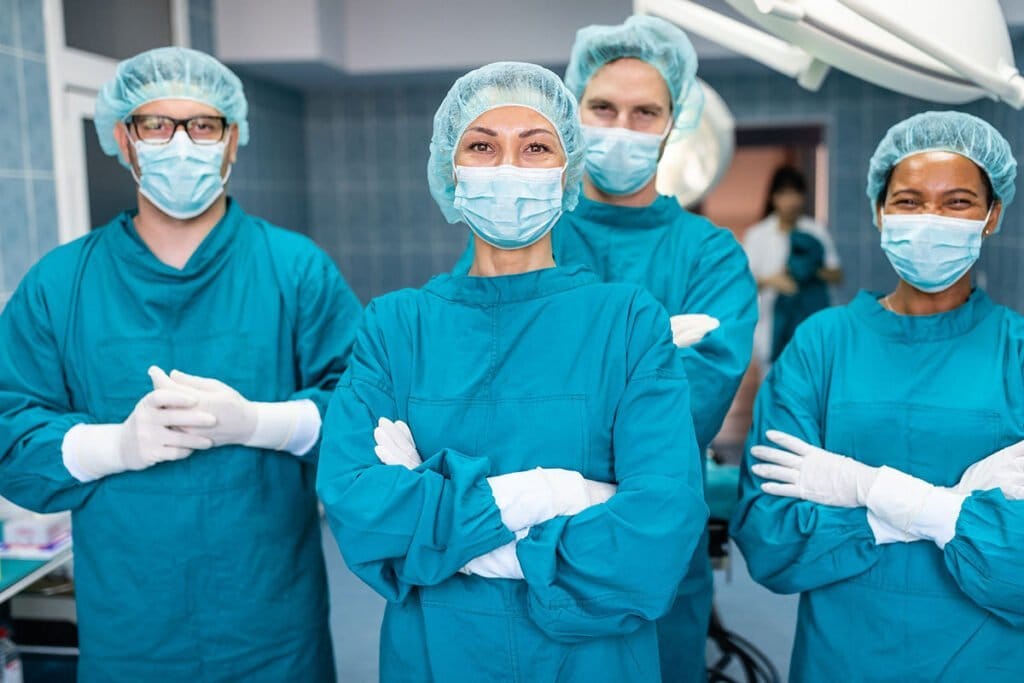 For surgeons looking to pursue cosmetic surgery, experience in this speciality can be long-awaited and hard to come by during residency training in a hospital setting.
There is, however, a focused way to train in cosmetic surgery: the rigorous AACS-certified post-residency fellowship training in cosmetic medicine. This program not only offers in-depth, real world experience in a wide range of cosmetic procedures, but is also a prerequisite to sit for the American Board of Cosmetic Surgery exam.
Many ABCS surgeons do not go into the fellowship immediately following residency, but rather practice for years in another surgical subspecialty before deciding to specialize in cosmetics.
How to qualify for a post-residency cosmetic fellowship
To become an American Board of Cosmetic Surgery (ABCS) certified cosmetic surgeon, you must qualify for and complete a rigorous cosmetic surgery fellowship offered by The American Academy of Cosmetic Surgery (AACS). Applicants for the 1-2 year fellowship should have completed primary residency training and should be pursuing (or already hold) primary board certification in General Surgery, Obstetrics and Gynecology, Oral and Maxillofacial Surgery (with both medical and dental degrees), Otolaryngology, Urology, Thoracic Surgery, Neurological Surgery, and/or Orthopedic Surgery (or completed an ACGME-approved Plastic Surgery residency).
In short, candidates enter into their fellowship with a surgical background and primary board certification. In fact, many ABCS surgeons do not go into the fellowship immediately following residency, but rather practice for years in another surgical subspecialty before deciding to specialize in cosmetics.
What to expect from fellowship training
Once admitted, you'll complete a match process to be assigned a program director (mentor surgeon) at a cosmetic surgery practice. This mentor will work with you throughout your year-long, full-time fellowship, during which you will participate in 300 or more major cosmetic surgeries as primary surgeon or direct assistant. On average, a fellow surgeon will complete 687 major cosmetic procedures.
Here are the key takeaways you can anticipate from this fellowship training:
1. You will work side-by-side with an experienced mentor surgeon in an established practice
AACS fellowship directors run busy, established cosmetic surgery practices. Their years of experience in the operating room, working with patients, and maintaining a thriving practice make them an incredible resource for you to work with, side-by-side, for your fellowship.
2. You will work on hundreds of cosmetic surgical cases
Since you will enter into your fellowship with prior surgical training, you are able to be involved in a hands-on way very early in the fellowship, with education and guidance from the program director. Each fellow is required to perform 300 cosmetic surgeries, a number well above that required by other certifying boards—and in practice, most fellows perform far more than 300 procedures.
The fellowship requires that you learn and become proficient in the full scope of cosmetic surgery procedures and will include body contouring, breast enhancements, facial procedures, and skin treatments. You will become experienced with the most sought-after cosmetic procedures in the United States, such as breast augmentation, and learn the principles of cosmetic surgery patient care.
3. You will get hands-on experience with non-surgical cosmetic treatments such as injectables
In addition to surgical procedure experience, you will learn about a range of non-surgical options and how they can be used on their own or to enhance surgical results. You will learn advanced techniques for injectables, including highly nuanced ways to make use of neurotoxins and dermal fillers.
4. You will practice with the some of the latest aesthetic devices and technologies
Non-surgical and minimally-invasive technologies are an ever-growing part of successful cosmetic practices. Fellows have the opportunity to learn about and practice with trending technological devices in aesthetic medicine.
5. You will learn what it takes to run a thriving cosmetic practice
During your fellowship, your mentor surgeon will take care to ensure you also receive education and experience with the many aspects of running a practice, including best practices for interactions with patients and staff.
6. You will see patients through treatment plans, including pre-operative, surgery, and post-operative care
The year-long fellowship allows you the long-term experience of treating cosmetic patients all the way from initial consultation to recovery. And you will gain invaluable experience managing common complications as they arise.
7. You will transform your surgical training into a cosmetic surgery focus
A broad and deep knowledge base is critical for any physician, and requires the time and intelligence that you demonstrate in residency. But to be an exceptional cosmetic surgeon, nothing replaces focused, hand-on experience with the procedures and patients you encounter in a busy cosmetic surgery practice. In short, the intensive, full-time fellowship will make you a cosmetic surgeon and provide you with a network of surgeons who are there to support and help you.
In this video, ABCS diplomate Dr. Emma Ryan shares the busy ins and outs of a typical day in her life as a cosmetic surgery fellow:
Becoming a board certified cosmetic surgeon
After completion of the AACS cosmetic surgery fellowship, you will be eligible to sit for the annual ABCS certifying board exam. (In 2020, the exam was successfully delivered virtually.) This exam is designed to test candidates' knowledge of body, breast, face, and skin procedures (including technological devices such as lasers), as well as surgical judgement, technical expertise, and ethics as exercised during cosmetic treatment.
Board certification from the ABCS demonstrates the highest distinction in this speciality: you have completed an extensive cosmetic surgery training program, performed hundreds of aesthetic procedures, and passed rigorous exams. With your ABCS board certification, prospective patients can rest assured you are an expert in your field, laying the groundwork for a successful cosmetic surgery practice.
Join the family of surgeons dedicated to safety in aesthetics
For those looking to learn more about AACS fellowship training and ABCS board certification, contact us to begin the conversation. To read answers to frequently asked questions about the AACS fellowship, visit their website.