Common Feelings After Cosmetic Surgery
| ABCS
The decision to have cosmetic surgery is incredibly personal, and it can come with a wide range of emotions throughout the entire process—from pre-consultation jitters to post-surgery "blues." Just as you prepare yourself for the physical side of recovery, you should also know what to expect emotionally as your recover. Depending on the procedure, it can take up to a year to see your final results—and it's perfectly normal for you to experience the entire spectrum of emotions during this time!
American Board of Cosmetic Surgery certified cosmetic surgeon Dr. Alexander Sobel of Anderson Sobel Cosmetic Surgery in Bellevue recently released a helpful infographic that explores the emotional side of recovering from cosmetic surgery, titled "When Will I Feel Beautiful After Cosmetic Surgery?" This educational guide highlights the many emotions involved in the days and months following cosmetic surgery.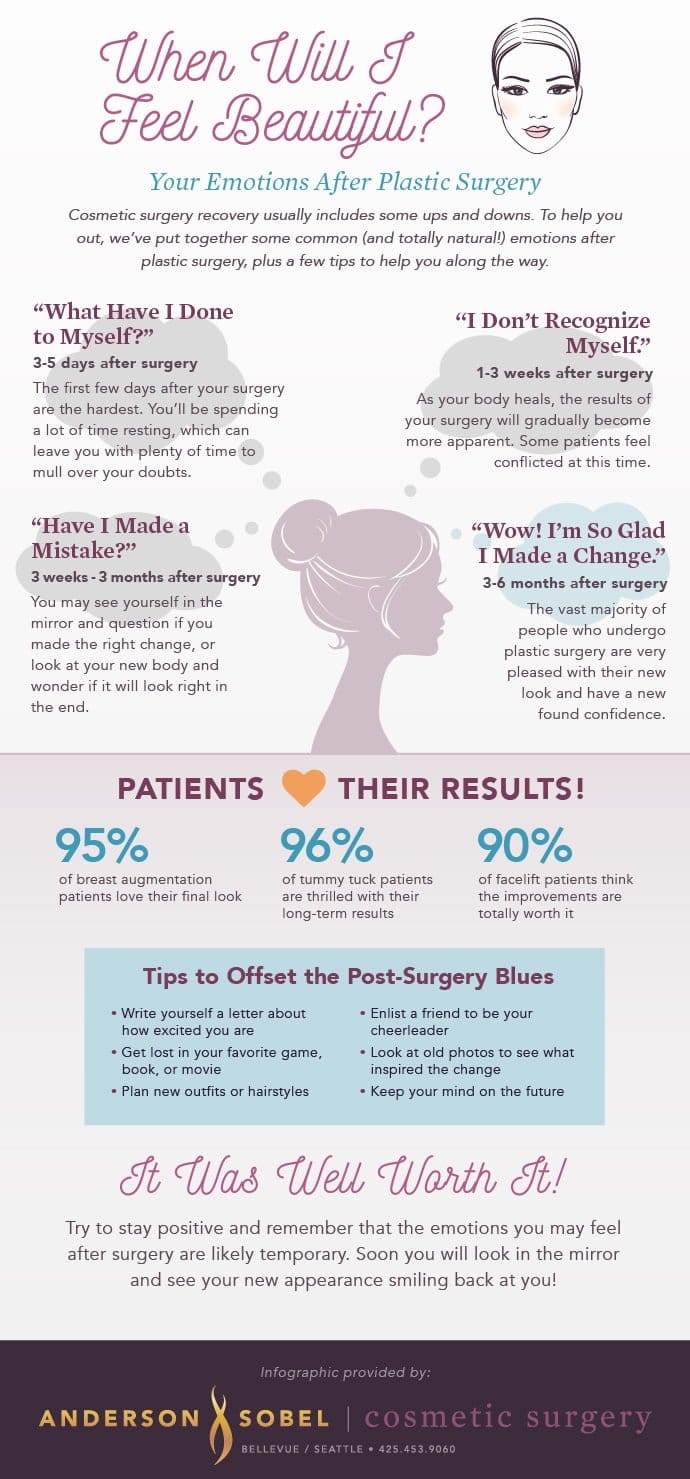 Via: Anderson Sobel Cosmetic Surgery
Copy the code below to embed this infographic on your site:

Ready to get started? Talk to a board certified cosmetic surgeon
If you are interested in a cosmetic surgery procedure and want to learn more about your options, click here to find a board certified cosmetic surgeon in your area.