Featured ABCS Diplomate: Dr. Michael Thornton
| ABCS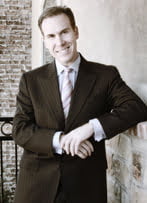 The American Board of Cosmetic Surgery is comprised of an incredibly talented and accomplished group of cosmetic surgeons, and we recently had the opportunity to speak with one of them—our featured diplomate for April, Dr. Michael Thornton.
Dr. Thornton has a great passion for cosmetic surgery and holds three total board certifications in general surgery, surgical critical care, and cosmetic surgery.
What new technologies / techniques in cosmetic surgery excite you?
I am very interested in radio frequency (RF) technology for non-surgical soft tissue tightening and collagen remodeling as more patients are seeking ways to achieve aesthetic and cosmetic improvement without surgery.
What made you decide you wanted to specialize in cosmetic surgery?
Like other cosmetic surgeons, I have a passion for surgical creativity and artistry, so I felt drawn to the highly specialized field of cosmetic surgery. Before becoming a board certified cosmetic surgeon, I was a board certified trauma and acute care surgeon working in a busy Level II Trauma Center in Dallas, Texas. I began pursuing cosmetic surgery training and certification after meeting a colleague who completed an accredited AACS certified fellowship.
Why did you seek out cosmetic surgery board certification from the ABCS?
The ABCS is the highest standardization an AACS certified fellowship trained cosmetic surgeon can attain, as board certification by the ABCS distinguishes qualified vs. non-qualified surgeons within the same field. I already have two previous board certifications, but attaining a third board certification was important in demonstrating to the public that I also uphold the highest standardization in the specialty of cosmetic surgery, as I do with general surgery and surgical critical care.