Welcome to the New ABCS Website
| ABCS
At the American Board of Cosmetic Surgery, we pride ourselves on setting the highest standards for excellence in all aspects of cosmetic surgery practice and patient care. This includes an unwavering commitment to patient education. Our goal isn't just to tell you about cosmetic surgery, but to provide you with the knowledge you need to make an informed choice about cosmetic surgery.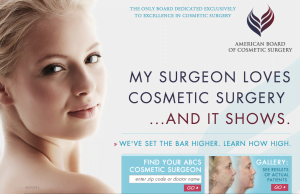 We not only gave our website a facelift, we've made it more comprehensive and helpful to you, with useful tools that make it easy to locate board certified cosmetic surgeons in your area, get pricing information about the procedures you are considering, and view before and after photos of actual cosmetic surgery patients.
As you explore our new site, we encourage you to check out the following brand new features:
We hope you find our new site helpful and enriching. If you have any questions, please contact us! We'll be glad to assist you any way we can.