Are Cosmetic Surgeons Who Charge a Consult Fee Better Than Those Who Don't?
| ABCS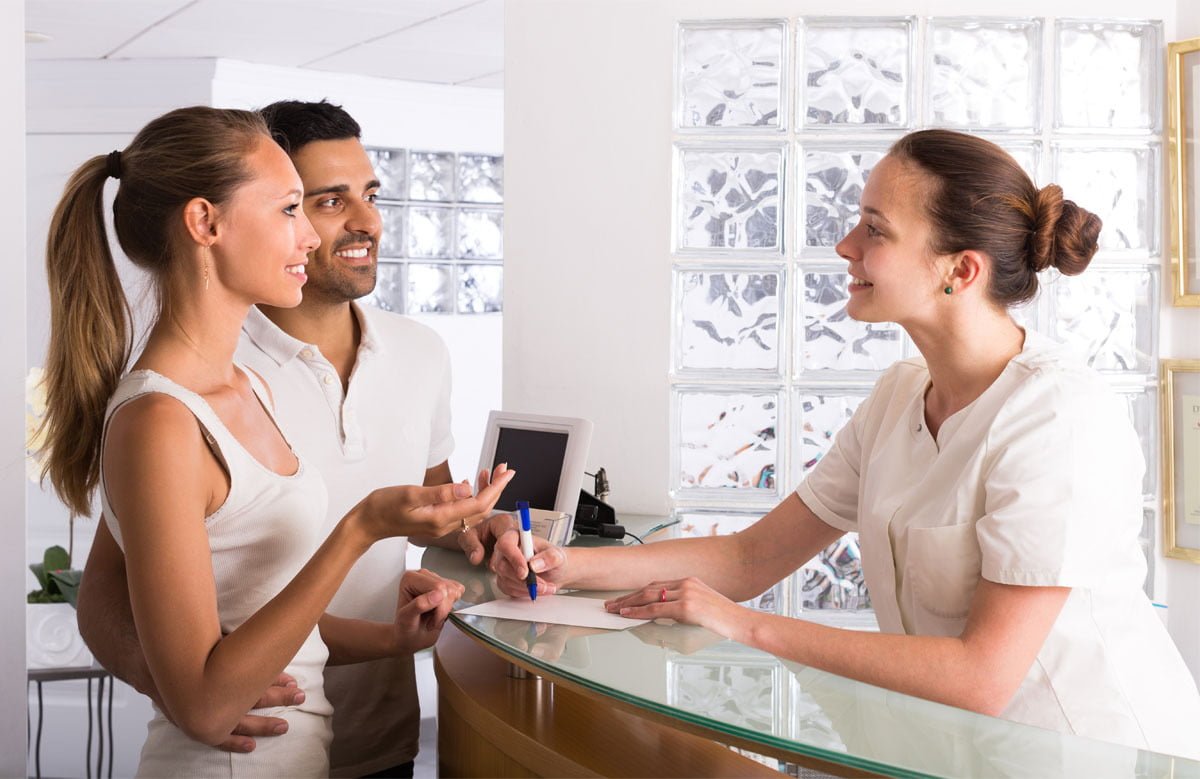 With insurance-based medical care, we're used to paying a predetermined co-pay for each visit, no matter whom you see, how long it takes, or the reason you're there. Cosmetic medicine is different. Because it's elective, insurance is out of the picture, and so practices have the autonomy to determine if and how much of a fee they charge for a consult. And, as you have likely noticed when researching cosmetic surgeons in your area, consultation fee policies run the gamut.
This understandably leaves many patients wondering, should cosmetic surgeons charge consultation fees? Will I get as good a consultation if it's free—or perhaps a better one? The answer to these questions is…maybe, maybe not. Read on to hear why cosmetic surgeons may or may not charge for your first visit.
Why some cosmetic surgeons charge consultation fees
Cosmetic surgeons who charge consultation fees are not being greedy—they do so because they personally feel it is in the patient's best interest, as well as their own. A few reasons that a cosmetic surgeon may charge a fee:
They feel that a fee removes the potential for a patient to anticipate "sales" pressure, since they have paid for the doctor's time already.
They feel it is fair to be compensated for their time and expertise, just as an attorney, accountant or other highly-trained professional would be.
Often, these surgeons want to maximize one-on-one time with patients. Charging a fee can make it more feasible for them to take the necessary time to ensure a patient has all the information needed to move forward.
Having a consult fee is a good way to ensure a prospective patient is serious about pursuing a procedure, which can make for a more productive consultation experience.
Why some cosmetic surgeons offer free consultations
Not charging a consultation fee does not mean that a surgeon is desperate for patients or less reputable. Just like those who do charge, cosmetic surgeons who offer free consultation believe that waiving the fee is in the patient and surgeon's best interest! Possible reasons why many cosmetic surgeons don't charge for consultations:
They are confident in their likeability, skills, staff, and services, and feel they receive adequate compensation from the many patients who do go ahead and choose to have a procedure with them.
They don't want a fee to be a barrier for prospective patients to learn more about cosmetic surgery from a highly qualified physician—especially given many prospective patients are more willing to explore options they've been privately considering if offered a free initial consultation.
They want to be available to patients who are on their second, third or even fourth consultation, who may begin to worry about consultation fees adding up.
They don't want patients to feel any pressure to go through with surgery because of a fee, particularly a refundable-with-booking fee.
How much does a cosmetic surgery consultation cost?
Since consult fees are entirely at the discretion of the plastic surgeon, they vary significantly. In general, consultation fees range from $75 to $250. Most surgeons who charge for consultations will apply that fee toward your procedure if you choose to schedule surgery with them. That said, you shouldn't feel pressured to pick a certain surgeon just so you won't lose this money—even $200 is a tiny price to pay if it means that someone else is better suited to achieving the outcome you want.
Whether or not you paid for your consultation shouldn't factor into your choice of a cosmetic surgeon. A doctor's training, credentials, experience and ability to understand and achieve your goals are far more important.
On the other hand, it may not be in your best interest to only meet with surgeons whose consultations are free—you could be missing out on the right surgeon for you.
When making a decision, whether or not you paid for your consult is the least important criterion to consider. Instead, choose a cosmetic surgeon based on their:
Training & credentials. Ask about board certification and specific cosmetic surgery training, including residency and fellowship training in cosmetic surgery.
Cosmetic surgery experience, particularly in the procedure(s) you are considering.
Before & after images of previous patients who've had your procedure. Pay closest attention to those who look like you in their "befores," as their results are a good indication of what's possible for you.
Reviews of the surgeon and their practice.
This article provides a good overview of cosmetic surgery consultations, including what to ask a surgeon and how to prepare for an appointment.
We hope this information has cleared up any questions you have about cosmetic surgery consultation fees. As you continue your research, check out our library of patient resources. It's full of helpful tips, tools and information from our diplomate surgeons at the American Board of Cosmetic Surgery. Best of luck achieving your new look!