How to Stay Safe When Traveling for Cosmetic Surgery
| ABCS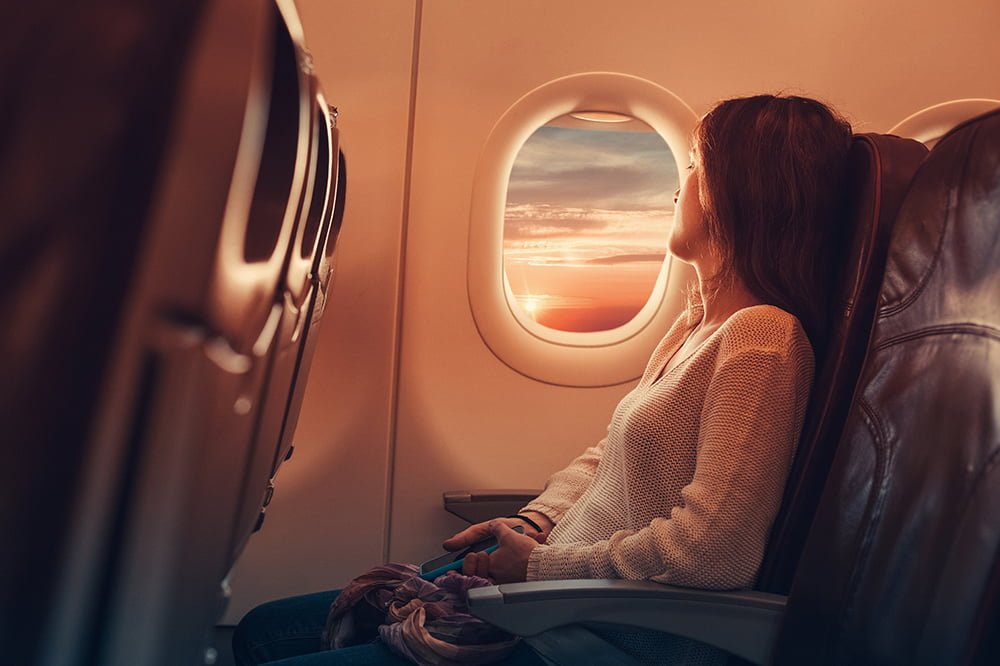 Fly to an exotic location, relax in a lush resort for a few days, and come home with brand new breasts, a slimmer tummy, or a more youthful face—all for a bargain price. What could possibly go wrong?
A lot can go wrong, if you're not careful. While medical tourism, or traveling to have a procedure, is fairly common, you can't take for granted that you will receive the same level of safety and expertise everywhere you go. In other words, no matter how enticing a certain place or price seems, you must do your homework.
Don't gamble on your safety or appearance to save money or "get a vacation out of the deal"—you could end up with serious problems that impact you for life. If you're considering going abroad for a procedure, educate yourself about safe medical tourism.
Is it safe to travel abroad for cosmetic surgery?
Qualified cosmetic surgeons who operate in facilities with hospital-level safety measures are available in a number of highly-developed countries. However, the opposite is true too, and there are extra precautions you need to take when traveling for cosmetic surgery anywhere to ensure a safe experience.
If you simply prefer to go out of town for a procedure, but want it to be easier to check on surgeon qualifications and safety regulations, consider staying in the US. Many patients travel within the country to receive care from a particular doctor.
Either way, if you want great results, your first step is to find a qualified cosmetic surgeon that specializes in the procedure you want—location and pricing should always be secondary.
Understanding the risks of going abroad
Any surgery has some degree of risk, even in the most capable hands. When you stay close to home, it's much easier to verify a cosmetic surgeon's qualifications and experience, the quality and experience of their staff, and operating room safety before deciding to have a procedure with them, thus minimizing your risk.
When you travel abroad, you lose much of this built-in safety net. You can't easily visit the surgeon or view the operating facility ahead of time. You may be unfamiliar with that country's healthcare and legal systems. Moreover, you have the added issue of being away from home when you're recovering from surgery. Specific risks to be aware of include:
Operating room safety and sanitation standards vary worldwide
Some countries, especially those that are famous for offering cheap cosmetic surgery, may not hold doctors or hospitals to the same rigorous standards for operating room cleanliness, staff qualification, or emergency readiness that you are used to. This puts you at greater risk for infection, poor cosmetic results, and other complications in a place that may be ill-equipped to treat them.
Consider also the environment you will be in the first few days after surgery. Will you be in a country where infectious diseases that you may not be immune to are prevalent? If so, you will need to take extra precautions and possibly undergo immunizations several months before your trip. Also, there is no guarantee that a hotel advertised as part of a medical tourism package has the amenities you need to recovery safely and comfortably after surgery.
Traveling too soon after surgery can be dangerous
Getting up and moving frequently after surgery is very important to minimize risk for blood clots, which can be deadly. Flying or driving long distances makes this hard to do—and blood-thinning medications to reduce risk of blood clots, such as Aspirin, are off-limits after cosmetic surgery. Sitting in a cramped plane for hours or enduring a bumpy car ride also can be uncomfortable on healing incisions. To minimize these risks, you would need to spend several weeks taking it easy in the locale where you have surgery. Consider if you have the time, money, and desire to do that.
Complications are often more difficult and expensive to address
Should an issue arise after cosmetic surgery done far from home, you will either need to travel back and forth to the surgeon who performed your procedure, or have a different qualified cosmetic surgeon near your home take on your case. Either scenario can get very expensive, very quickly, and may end up costing you more in the long run than having surgery with a reputable, qualified cosmetic surgeon closer to home.
Additionally, going out of the country negates legal protections you would normally have with a medical procedure performed in the U.S., including privacy rights and recourse for malpractice. This doesn't have to be a dealbreaker, especially if you follow the steps below when choosing your cosmetic surgeon, but it is a risk you take by having cosmetic surgery abroad.
Language barriers can present unanticipated problems
Even if you find an excellent, highly qualified cosmetic surgeon overseas, if they or their staff do not speak your language very well (or vice versa), this can lead to miscommunications about your goals and care afterwards. Before agreeing to surgery, make sure you feel 100% comfortable and confident that you and your surgeon understand each other—even if this means you need to hire a translator.
How to choose a cosmetic surgeon overseas
Apply the same level of scrutiny when choosing a cosmetic surgeon anywhere—whether that's in a different state, a different country, or down the block. Never compromise on your safety to save money, and make sure you have critical information about surgery, recovery and payment before you book surgery. What to look for:
Choose a surgeon certified by the American Board of Cosmetic Surgery or other specialty board with similar standards for cosmetic surgery training, experience, safety protocol, and ethics. The ABCS holds its members to the same high standards no matter what country they operate in: every ABCS member has completed at least 1 year of American Academy of Cosmetic Surgery (AACS) certified cosmetic surgery fellowship training and passed rigorous examinations, operates in accredited surgical facilities, uses a board certified anesthesiology provider for general anesthesia, and is board certified in an additional related speciality.
Verify the surgeon's training and experience. Find out how a potential surgeon has trained (not just medical school, but also additional residency or fellowship training in cosmetic surgery), how many times they have performed the procedure you are having, and what their prior patients' results are like. If you're considering a surgeon in another country, it may take some legwork to determine these qualifications, but your health and appearance are worth the extra effort.
If possible, schedule a virtual consultation via phone, Skype, etc. Most cosmetic surgeons who regularly work with out of town patients offer this option, which is a great way to get a feel for a surgeon's aesthetic point of view, bedside manner, and your comfort level with them without investing much time or money.
Ask where your procedure will be performed, and investigate that facility. If you're traveling within the U.S., make sure the facility is accredited by one of the organizations listed here. Facilities abroad will have different certifying systems and criteria for safety and sanitation, but make sure you will be in an emergency-equipped operating room with a fully qualified support staff, including a board certified professional to provide general anesthesiology or sedation. Red flag: if a surgeon or practice is not upfront about where your surgery will be performed, don't use them!
Ask how the surgeon handles patient care during recovery. A reputable cosmetic surgeon will see patients for a post-procedure follow-up visit at least once to ensure all is going well. Other things to ask: is a doctor available 24/7 via phone to answer questions after surgery? Can I get access to a qualified nurse at the hotel where I will be staying, or do I need to have a caretaker travel with me? How is transportation to and from surgery handled? What happens if I experience a complication? How long should I stay in the area?
Factor in all potential costs before booking a procedure. In addition to surgeon's fees, plane tickets, and lodging, consider the cost of extra time off work to travel, food and transportation while you're abroad, supplies or nursing care you might need during recovery, and a built-in cushion for additional procedures in the future to revise your results, just in case.
Make sure you still feel 100% comfortable when you meet the surgeon in person. At this point, you likely have invested time and money in the experience, but you still should feel absolutely confident with a surgeon before letting them operate on you. If something doesn't seem right, cancel your procedure and just enjoy a vacation.
Looking for qualified cosmetic surgeon, near or far? Start here.
The American Board of Cosmetic Surgery requires our surgeons to demonstrate the highest standards for training, experience, ethics, and safety in the cosmetic surgery speciality. We have many international members who meet our stringent standards—so if you are considering going abroad for your procedure, consulting with them is a safe bet.
Of course, the most important thing is not where your cosmetic surgeon is, but how well they meet your needs for improving your appearance. Our Find a Surgeon Tool lets you view the profiles of hundreds of board certified cosmetic surgeons across the globe. Click here to get started.