Liposuction: When Will You Be Ready?
February 17, 2016 | ABCS
If you're planning on attending a big event and can't wait to show off your slimmer shape after liposuction, you'll want to make sure you time your surgery right. Use the infographic below to make sure you're happy, healed, and ready to reveal your changes in time for the big day!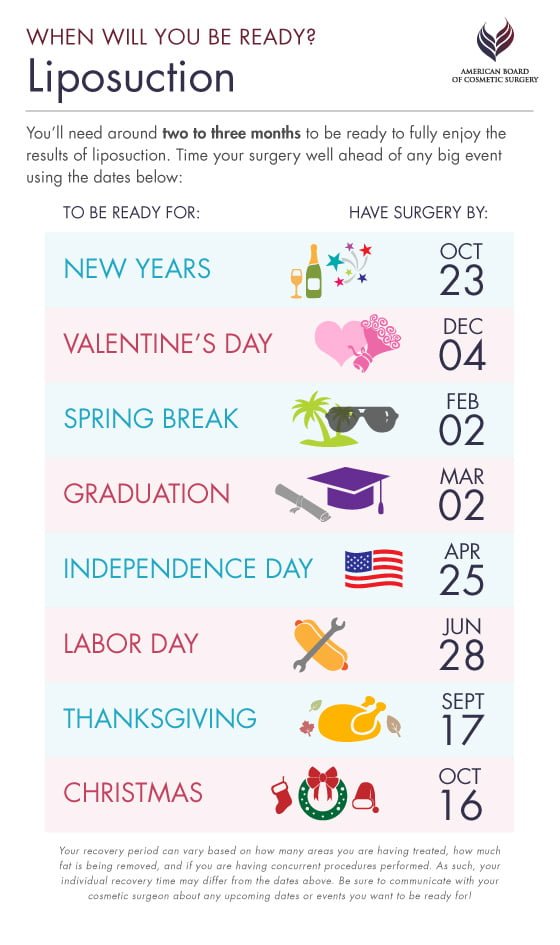 Graphic Provided By: American Board of Cosmetic Surgery