The Biggest Cosmetic Surgery Trends of 2015
| ABCS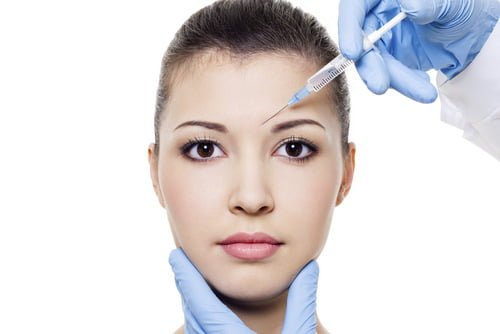 2015 was a banner year in the world of cosmetic medicine, bringing notable advancements for improving your appearance along with the promise of reduced recovery times. Let's get ready for the year ahead with a look back on this exciting year.
The Popularity of Less Invasive Options Continues to Grow
New technology increasingly allows patients to enjoy satisfying results without committing to the cost and recovery of more invasive procedures. Thus it's no surprise that non-surgical treatments were more popular than ever. Some already well-known minimally invasive procedures evolved while a few new ones emerged:
The Liquid Facelift
While facelift surgery remains the most effective way to take a decade off of your appearance, the strategic use of injectable products can reduce several signs of facial aging in far less time. Thus, the term "liquid facelift" was born. It typically includes a customized combination of BOTOX® Cosmetic (to reduce expression-based wrinkles) along with dermal fillers (to restore lost facial volume and smooth out lines). The benefits of these injectables are often also combined with laser or peel treatments to enhance the skin.
While great advancements have certainly been made in non-surgical facial rejuvenation, patients should note that the liquid facelift can only imitate the real thing, as injectables do not lift and tighten the skin in the manner of a true facelift.
Non-Surgical Fat Reduction
In 2015, the availability (and popularity) of less invasive fat reduction grew tremendously. Options such as CoolSculpting® and SculpSure™ are attracting patients for their ability to reduce unwanted fat without the cost, invasiveness, or downtime associated with surgery. Many patients also appreciate the fact that non-surgical fat reduction procedure results appear gradually over time, allowing others to believe they have naturally lost weight on their own. These treatments are a great option for reducing select areas of fat with one caveat: they cannot be counted on for dramatic and precise sculpting like liposuction.
Double Chin Reduction Without Surgery
Recent reports indicate that a whopping two thirds of consumers are bothered by a double chin—and cosmetic companies took note. 2015 saw two new, minimally invasive options for reducing submental fullness come to market: Kybella® deoxycholic acid injectable and CoolSculpting's adapted CoolMini™ applicator. Both treatments boast impressive results without downtime, making them an excellent alternative to submental liposuction for the right patients.
Feminine Rejuvenation Gets a Facelift
Last year we saw the taboo associated with talking about feminine rejuvenation start to lessen as more and more women, and particularly mothers, sought out treatment to improve the appearance, sensation, and function of their vaginal area—perfect timing for ThermiVa™'s arrival. Some people are calling this latest treatment the "internal mommy makeover," as it helps women reclaim, restore, and revive feminine wellness by tightening vaginal tissues after pregnancy and childbirth. Medical conditions such as urinary incontinence, vaginal dryness, and anorgasmia can all be simultaneously improved with the procedure.
2016 Celebrity Trends
Cosmetic surgery trends and famous names have often gone hand in hand. As social media and trending topics fill newsfeeds across the globe, many celebrity personas continue to drive consumer demand. Cosmetic surgeons across the United States reported increases in certain treatments due to the "Dash Effect," or the undeniable influence of the Kardashian family on beauty trends.
Shaplier Derriéres
The Kardashian craze has reinforced the rapidly growing level of interest in Brazilian butt lifts (fat transfer to the buttocks). Long a favorite procedure in Brazil, it is reported that fat-based buttock augmentation may soon be one of North American women's most sought after surgical procedures.
Safe Options for Lip Enhancement
Big, luscious lips were in this year, thanks in large part to Kylie Jenner, and new, safer options for lip enhancement are becoming increasingly available just in time. As the first and only FDA-approved filler specifically for the lips and mouth, Restylane® Silk quickly rose in popularity as a great option for subtle, natural-looking lip enhancement. We forecast the desire for fuller, more shapely lips to continue growing throughout the next year.
The Biggest Trend of All: Working With Safe, Qualified Cosmetic Surgeons
No matter which treatment or procedure you're considering, safety never goes out of style. Choosing a surgeon who is board certified by the American Board of Cosmetic Surgery ensures you are working with a highly-trained individual who can help you safely achieve beautiful results. To find a surgeon in your area, visit our find a surgeon tool.