Year in Review: The Biggest News, Latest Tech, & Trending Solutions in Cosmetic Surgery for 2016
| ABCS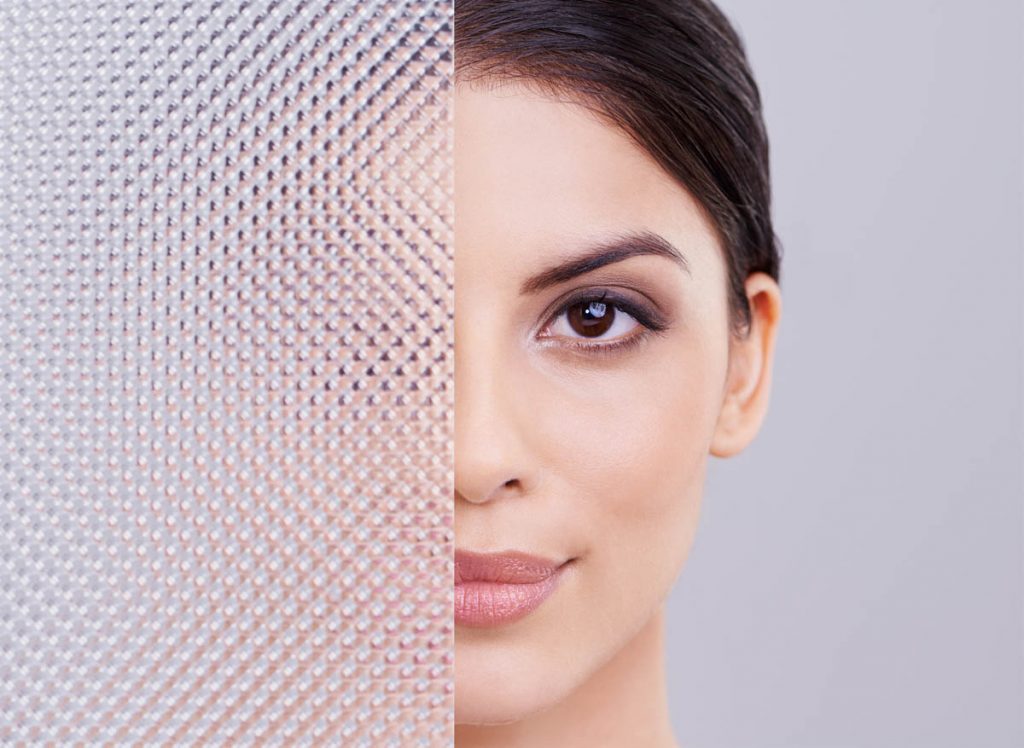 2016 certainly was an eventful year—and the cosmetic surgery world was no exception. Beauty technology boomed, ushering in a wave of new minimally invasive treatments and interactive apps. Changing attitudes toward cosmetic enhancements facilitated new treatment trends. Let's take a look at select cosmetic surgery milestones of 2016.
Beauty apps & imaging technology enhanced patient experience
Beauty tech is big, and several new apps launched in 2016 that show promise as helpful tools for patient education. For example, the skin care app MDacne helps patients design and monitor acne treatment and can even help them locate a skincare professional. Another new app for cosmetic surgeons, the Illusio virtual "mirror," is designed to allow a doctor to project real-time, 3D images of a breast augmentation patient's face and body, helping her see how she might look with different types and sizes of breast implants.
Of course, while apps and imaging can help you learn about your treatment options and visualize your results, there's still no substitute for an in-person consultation with an experienced, board certified cosmetic surgeon.
Injectable treatments expanded their reach
Injectables such as BOTOX®, Dysport® and Juvéderm® have long topped the list as the nation's most popular cosmetic treatments—surgical or non-surgical. That hasn't changed in 2016. What has changed is that injectables can do more than ever before. Formulas are getting more specialized to help lift, reshape, and refine facial features. A few products that have come onto the scene recently:
VOLBELLA XC. Making its debut in the U.S. in June 2016, Juvéderm VOLBELLA™ XC provided a new option to fill lip lines and subtly enhance lip fullness. VOLBELLA uses a patented technology, VYCROSS, which blends different molecular weights of hyaluronic acid to make a durable product with a naturally soft consistency.
Kybella. This innovative injectable dissolves fat beneath the chin to reduce a "double chin" and refine the jawline. Although it received FDA approval in 2015, Kybella® gained steam over the last year as an alternative to chin liposuction with no downtime.
Safe, effective non-surgical vaginal rejuvenation became a reality for more women
Problems stemming from loss of vaginal tone are extremely common in women and can cause significant physical and emotional discomfort. It is no surprise, then, that non-surgical feminine rejuvenation treatments have been some of the most welcome treatments to become more widely available over the last year.
For example, ThermiVA® uses radiofrequency to painlessly tighten loose vulvovaginal tissues, not only achieving cosmetic improvements, but also successfully treating medical issues such as stress urinary incontinence, painful intercourse, and vaginal dryness. Other options, such as FemiLift® or MonaLisaTouch®, use laser technology to achieve similar improvements for many patients. Many of our member surgeons added non-surgical feminine rejuvenation to their practices in 2016 with outstanding response from patients who report enhanced confidence and quality of life thanks to this treatment.
We came a step closer to solving cellulite
Cellulite is a very common complaint among patients; however, options for safe, effective and lasting cellulite reduction have been limited in past. When Cellfina™, became the first non-surgical treatment FDA cleared to reduce cellulite for up to 3 years in 2016, cosmetic surgeons were eager to see if it lived up to its claims. Cellfina treats the structural cause of cellulite, and so far the reports have been positive from patients and providers.
Non-surgical fat reduction got faster and more comfortable
Aesthetic technology companies are always looking for ways to improve their products, and 2016 was a breakthrough year for non-surgical fat reduction, with several new technologies aiming to improve patient comfort, speed treatment, and achieve greater fat loss. For example:
CoolAdvantage: this new applicator for CoolSculpting® debuted in March, and improves upon the original device by replacing the clamp-like attachment with a cup-shaped surface. This is not only more comfortable for the patient, but also allows a provider to treat a "non-pinchable" amount of fat. Other perks: treatment time is cut nearly in half (35 minutes vs. 1 hour) and a greater surface area can be treated.
SculpSure: an FDA cleared laser fat reduction treatment, SculpSure® dissolves fat cells using controlled heat, delivered through the skin, and is reported to achieve noticeable fat reduction in one 25-minute treatment. SculpSure hit the market in January 2016.
We look forward to seeing how these advancements might make non-surgical fat reduction a more attractive option for patients; however, it's important to remember that these treatments are meant for patients desired a moderate reduction in fat from isolated areas. One trend that hasn't tapered off: liposuction remains the top option for removing larger, specific amounts of fat and sculpting a new shape to an area.
Men increasingly embraced the "Brotox"
Noticed that many popular treatments have gotten a masculine spin in recent months? "Brotox", "XeoMAN" and even "scrotox" are all buzzwords that enjoyed some spotlight in 2016. Men have been turning to cosmetic treatments in increasing numbers, as male patients recognize the value of looking their best for a professional edge and personal satisfaction.
Non-surgical fat reduction options such as CoolSculpting and Kybella have proven especially appealing for men in 2016, who have historically been hesitant to set aside downtime to recover from surgery. Additionally, cosmetic surgeons have seen a boon in men requesting injectables and lasers not only to rejuvenate an aging face, but also to enhance things down below.
Interested in any of these trendy treatments? See a qualified professional.
While keeping abreast of popular cosmetic trends can be a great way to learn about new ways to improve your look, the only way to know for sure if any cosmetic treatment is right for you—whether it's the latest technology or a tried-and-true cosmetic surgery procedure—is to consult with an experienced provider. A board certified cosmetic surgeon is your best bet, as these doctors are fellowship trained in cosmetic surgery, participate in continuing education, and operate in certified, safe environments as part of their certification requirements. Simply use our find-a-surgeon search tool to locate an American Board of Cosmetic Surgery certified surgeon near you.