Types of Eyelid Surgery and the Essential Checklist for Getting it Done
| ABCS
This guest article was provided by Dr. Soheila Rostami
Did you know there are different types of eyelid surgery? Patients often don't know what the differences are and how to choose which type of surgery they should have, so let's discuss it!
Eyelid lift surgery
First, an eyelid lift can refer to either blepharoplasty or ptosis repair surgery. This general term refers to the end results of the procedure. However, it is not a term employed by surgeons.
Blepharoplasty
Blepharoplasty is the name of the surgery that removes or repositions fat to reduce puffiness in addition to trimming excess skin away. During an upper eyelid blepharoplasty, the excess skin that can hang over lashes is removed.
The procedure is similar for a lower eyelid blepharoplasty. However, in some instants instead of excising the skin, we tighten the skin via laser resurfacing or TCA chemical peels, and the fat gets removed or repositioned into the tear trough.
Ptosis Repair Surgery
This procedure involves lifting the upper eyelids. This is usually done by manipulating the eyelid muscles that can weaken with age. During the external approach, the surgeon can also trim away excess fat and skin. The ptosis can be repaired internally with no incision over the eyelid.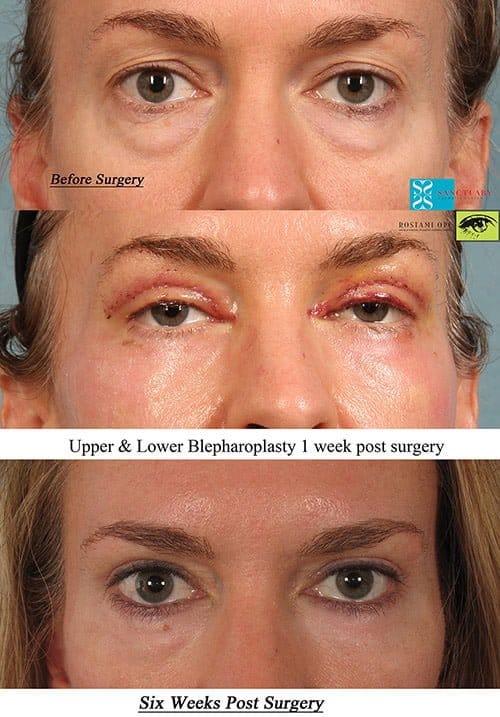 Brow Lift
Many patients who seek our help in making their eyelids look more rejuvenated actually have eyebrow ptosis but think their eyelids are the problem. We need to bring to their attention the issue by manually lifting their eyebrows to show them the improvement they will receive with eyebrow lift procedures.
There are many different types of eyebrow lifts. We can perform an eyebrow lift to only lift the eyebrows laterally, or we can lift the eyebrows completely, via an endoscopic approach, a large incision over the scalp, or along the hairline. There are different criteria to select one surgical technique over the other. These need to be discussed and considered during a consultation for eyelid and eyebrow surgery.
Choosing the Best Surgeon for You
These different surgeries might sound like they treat the same issues. That is why, after a thorough exam and evaluation by a skilled, board certified cosmetic surgeon, we will recommend the best surgery for you.
Often, surgeons who don't specialize in cosmetic surgery or even the eyes may not recommend the right procedure, which can lead to an eyelid revision surgery. Depending on your age, the extent of your aging, and what you hope to accomplish from the surgery, an experienced cosmetic surgeon can offer multiple options for improving the appearance of your eyelids, brows and orbital area.
---
About Dr. Soheila Rostami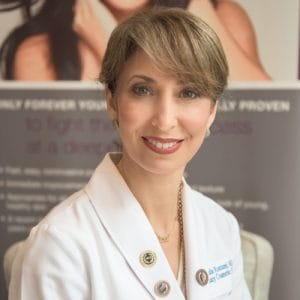 Dr. Rostami is the Medical Director and CEO of Sanctuary Cosmetic Center. She is a double board certified cosmetic surgeon with nearly 20 years of experience. Her passion, skill and knowledge, along with her precise technique, make her a very sought-after surgeon in Virginia. She is honored that other physicians trust her with their own eye surgeries and with those of their patients.
While Dr. Rostami is accomplished in lower facelifts, brow and forehead lifts, mid-face and SOOF lifts, eyelid surgeries remain a special interest. She loves performing upper and lower blepharoplasties and ptosis correction to resolve peripheral vision issues and rejuvenate the area for a refreshed and rested appearance. She is also skilled in correcting eyelid anomalies and repairing orbital bone fractures and tissue damage from trauma.