7 Things to Consider in Addition to Board Certification When Choosing a Cosmetic Surgeon
| ABCS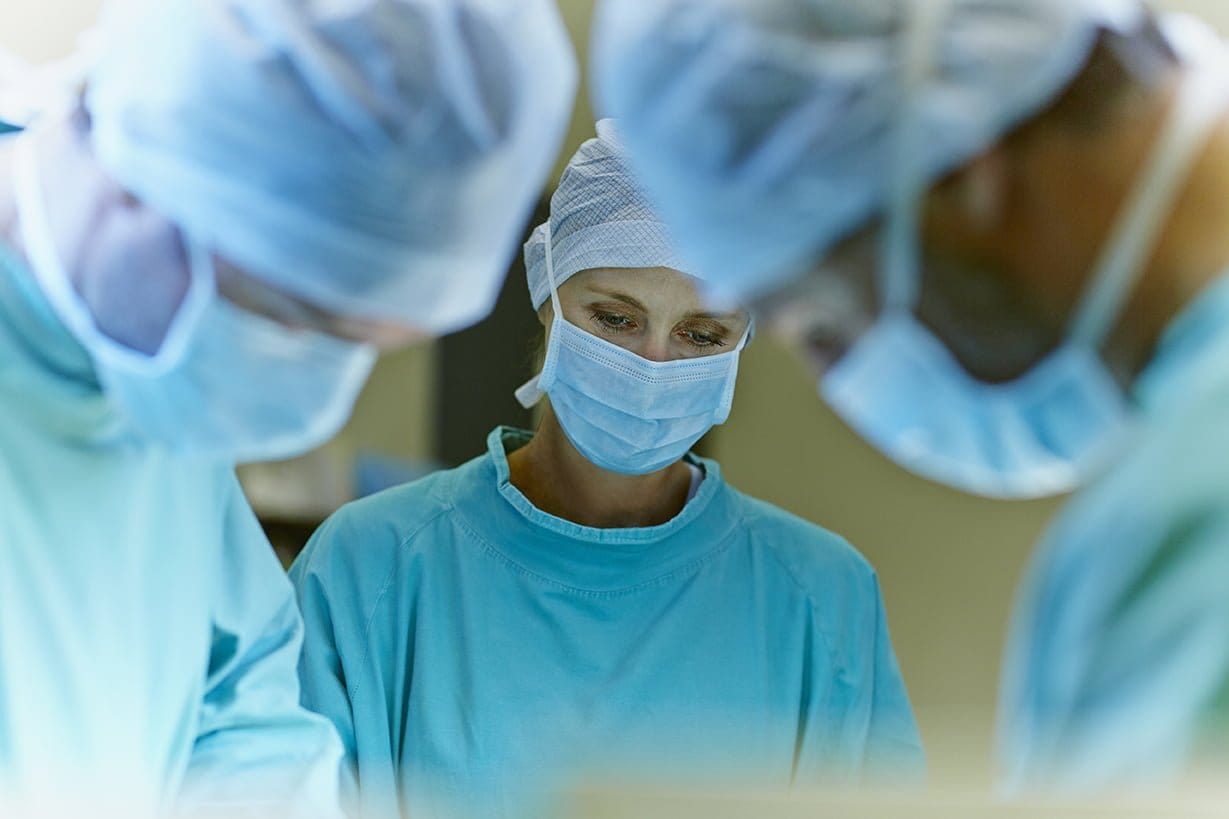 A quick search for "cosmetic surgeons near me" will return several, if not dozens, in your area to consider. You also have the option of traveling beyond your hometown to find the best surgeon for your needs. All of this choice is ultimately a very positive thing, but it doesn't necessarily make your search any easier.
How do you know which doctors are qualified to perform cosmetic surgery and give you the results you want? How do you decide which ones to consult with? And finally, how do you know when you've found "the one" to perform your surgery? This post will help you navigate the decision-making process and make a choice based on what really matters.
1. How much does board certification matter?
It matters a lot! Board certification is the key indicator that a physician has trained in and achieved a high level of expertise in their specialty. And, the type of board certification matters when you are looking for a cosmetic surgeon. Surgeons certified by the American Board of Cosmetic Surgery must complete a minimum of 300 cosmetic procedures during their specialized cosmetic surgery fellowship training.
This post-residency fellowship requires one to two additional years of supervised training specifically in cosmetic surgery. It's important to note that this specialized training is completed in addition to the surgeon's prior primary surgical residency board certification training completed over the course of four to six years after medical school. As fellows are fully-qualified surgeons prior to their cosmetic surgery training, they are able to train at a level much higher than a resident. Further, they are training primarily in the environment of care where cosmetic surgery is most commonly and safely performed, an accredited ambulatory surgery center, rather than the hospital environment in which residents train.
After the completion of the surgeon's cosmetic surgery fellowship training, they must then pass rigorous oral and written exams proving their expertise in cosmetic surgery and aesthetic medicine. Once they have received their board certification, and a condition of certification maintenance, they must operate solely in accredited surgical facilities (more on that later) and maintain excellent standing in the medical community.
In short, when you confirm that a cosmetic surgeon is board certified by the ABCS, you are confirming the doctor has proven expertise in aesthetic medicine and the highest safety standards will be met. However, board certification isn't the only thing that should factor into your search for the right surgeon for your needs.
2. Look for additional training above and beyond board certification
Cosmetic medicine is constantly evolving and advancing. New research and new technologies lead to new, improved techniques, and cosmetic surgeons who actively pursue advanced training opportunities are most likely to be skilled in the latest procedure options and surgical techniques—and have the expertise to know when classic techniques are most appropriate.
To find out about additional training a surgeon has obtained, look at their website bio, or ask for their CV. Clues that they have and continue to pursue advanced training include:
Listing fellowships and training courses on their CV
Memberships in cosmetic surgery societies (societies regularly have educational meetings and keep members apprised of medical developments)
Certifications in the use of technologies or products that relate to the procedures you seek (e.g., injectables, laser technologies, Keller Funnel for breast augmentation, etc.)
Publications and/or presentations on cosmetic surgery topics
Actively involved with ongoing procedural education for other board certified cosmetic surgeons
Positions held on state medical boards, medical industry advisory boards, etc.
3. Determine if they specialize in a particular area of cosmetic surgery
Some cosmetic surgeons focus on one area of the body (e.g., breast surgery) or even one procedure (e.g., rhinoplasty), even when their training includes other areas. It's a good idea to find out what area, if any, a surgeon specializes in before booking a procedure. If you are considering rhinoplasty, for example, you wouldn't choose a breast-only specialist, and may additionally wish to favor cosmetic surgeons with a facial or rhinoplasty focus.
This does not mean that a surgeon has to exclusively perform your procedure to be a great choice; there are many qualified cosmetic surgeons who are highly talented and proficient with many procedures over multiple areas of the body. Plus, if you are considering a combination of procedures, or would like to depend on the same surgeon as your needs evolve over time, a broader scope of practice is an asset. Still, you should make sure a surgeon regularly performs the procedure you are currently considering.
4. Critically review patient before and after photos
If you're like most patients, a cosmetic surgeon's photo gallery is one of the first things you'll look at! Just make sure you examine their before and after photos with yourself in mind. This means focusing on patients who are similar to you in age, body type, skin type, etc. before surgery, and who had the operation you are considering.
Instead of looking for the most ideal results, examine before and after photos with yourself in mind. Finding "before" photos of patients with similar concerns will help you better understand the level of results a surgeon can provide for patients like you.
Look at these patients' results most closely, because how they look can give you clues as to how you might look if you have your procedure with that same cosmetic surgeon. While no exact results can be guaranteed, if these results appeal to you, it is a good sign that the surgeon may be a good fit. We highly recommend reading these tips for looking at before and after photos to help you browse with know-how.
5. Look for excellent patient reviews
Patient reviews are invaluable in your search. Reviews help you find out if the majority of patients are happy with their results, as well as gain insight into the practice culture and patient experience. Numerous 5-star reviews are a great sign; however, don't immediately eliminate a surgeon based on an isolated poor review or two. Instead, carefully read a range of reviews and use your judgment as to what a bad review might indicate.
6. Make sure they operate in an accredited surgery center with a fully qualified support team
This is absolutely essential for your safety. Surgical procedures should only be performed in an accredited surgical facility. This could be an on-site surgical suite, an outpatient surgery center, or a hospital, but make sure the facility is accredited by AAAHC, AAAASF, IMQ, or another reputable accrediting body accepted by the state medical board in which the surgeon operates. This means key life safety measures will be in place. You need these no matter how minor the surgery is or how young and healthy you may be.
If a surgeon downplays the seriousness of surgery, operates in any place other than a fully accredited operating room, or performs their own anesthesia, walk away.
Additionally, confirm who will be assisting during surgery. General anesthesia and sedation should only be administered by a qualified anesthesia provider, either a certified nurse anesthetist or board certified MD/DO anesthesiologist. Operating room support staff (RNs, surgical techs, etc.) should be licensed in their field.
If a surgeon operates in an office or exam room instead of a fully accredited operating room, performs their own anesthesia, downplays the seriousness of a surgical procedure, or doesn't seem to have your safety as the highest priority, consider it a dealbreaker and choose someone else.
7. Trust your gut
You should feel completely comfortable with the cosmetic surgeon and their staff throughout your cosmetic surgery experience. Specifically, you should feel like they are listening to you and understand your wishes, and be 100% at ease sharing your concerns, disclosing your medical history, and asking questions.
Even if the surgeon looks perfect on paper, if something does not feel right, trust your instincts: there is bound to be a better fit for you, and you deserve the right cosmetic surgeon.
Here's what you should NOT base your decision on
Consultation fees
Don't overlook a cosmetic surgeon who seems like an excellent prospect just because they charge a consultation fee. Whether or not a cosmetic surgeon offers free consultations rarely has any correlation with the quality of surgery; it's usually a personal decision based on their business philosophy. Most surgeons who do charge for consultations will apply the fee to the cost of surgery. For more on this topic, read this post.
Surgery pricing
Never choose a cosmetic surgeon based on price alone. In fact, unusually cheap cosmetic surgery is a major red flag. Usually, it means that the doctor is cutting corners on important aspects of surgery that can seriously jeopardize your safety and results. Moreover, the cost of revising a bad result will often far exceed the original cost of cosmetic surgery with a reputable cosmetic surgeon.
If cost is an issue, ask about financing your procedure, or change your timeline for having surgery until you can save for a down payment. It is well worth the wait to save for the surgeon you want vs. risking your results—or your life—with a discount surgeon.
More open appointment times
If you are told you have to wait several weeks (or more) for a consultation or surgery date, don't eliminate that surgeon from your list because you are in a rush. Highly reputable cosmetic surgeons tend to book up, particularly during fall and winter. Having to wait to get on a surgeon's schedule is a good sign that you are dealing with an excellent practice that prioritizes patient care. And it is worth the wait for the right cosmetic surgeon! Just be sure when you do have a consult at a busy practice that they provide you with all the time you need and don't rush you through the consult.
Convenient location
Don't settle for a surgeon whom you wouldn't otherwise choose just because they are close by. Patients in major metro areas often have plenty of choices, but the smaller your hometown is, the more likely it is you'll need to travel to find a qualified cosmetic surgeon. It is well worth the extra dollars it might cost to make a trip to the right provider. Many practices offer video conferencing for initial consultations as well as guidance on transportation and post-op care for out-of-town patients.
Next step: find the right cosmetic surgeon for you
In sum, choosing a cosmetic surgeon should come down to their qualifications, experience, and reputation, their aesthetic sensibility (and how well it aligns with yours), their safety standards (never compromise on this), and your trust level with the surgeon and your staff.
A great way to begin is to limit your search to cosmetic surgeons who are board certified by the American Board of Cosmetic Surgery. Start here, and then use the tips above to identify the cosmetic surgeons you'd like to call. Good luck!