Are Brazilian Butt Lifts Safe?
| ABCS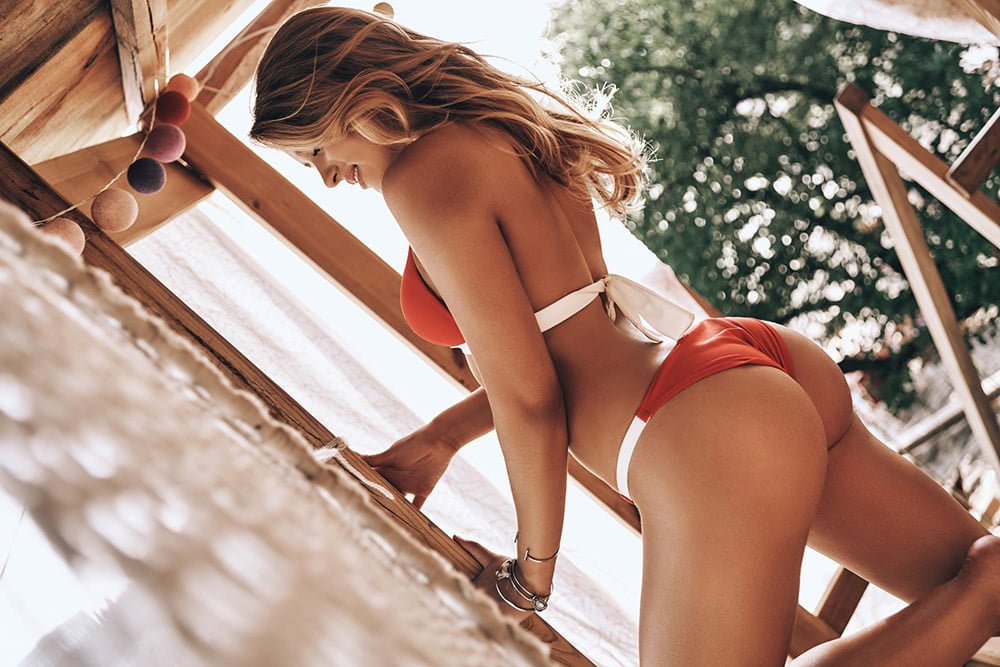 From the Rubenesque physiques of the 17th century to the slim silhouettes of flappers in the roaring 20s, the notion of the "ideal" feminine shape is ever-changing—and often inspired by famous figures. In the era of Kim Kardashian, Nicki Minaj, and Beyonce, the hourglass figure with a full, high buttocks is in fashion, leading to butt-shaping denim, special glute workouts, and derrière-enhancing surgery all seeing rapid gains in popularity.
Given workouts and fashion can only go so far in terms of accentuating the figure, more and more women are turning to buttock enhancing procedures to attain the look they want. The most popular option is Brazilian butt lift surgery.
What is a Brazilian butt lift?
Brazilian butt lift surgery (BBL) is a fat grafting procedure that improves the fullness and shape of the buttocks using your own fat. Liposuction is performed in areas that have excess fat—typically the abdomen, sides and hips, and/or lower back—to both improve the proportions and contour of the lower body and harvest fat to be added to the buttocks.
The collected fat is then purified and prepared for grafting before your cosmetic surgeon strategically injects the fat into specific areas of your buttocks to create a fuller, more defined shape.
This method has usurped traditional options like butt implants in popularity for its natural-looking and fully customizable results. However, Brazilian butt lift surgery is not without its complications or controversy, leading many patients to ask, "is BBL safe?"
The unique risks of fat grafting
Taking fat from one spot and putting it in another may sound simple, but Brazilian butt lift surgery is a complex procedure that requires your surgeon to have specific experience and training, plus an intimate understanding of the functional systems of your body, to perform safely and correctly.
Because the demand for the procedure is so high, surgeons who are not uniquely qualified to perform Brazilian butt lift surgery are offering it—and many patients are lured in by low prices and false advertisements of experience. Unfortunately, the actions of these unqualified surgeons performing Brazilian butt lift surgery have led to a number of fatalities and high incidences of post-surgery complications—more so than nearly any other cosmetic procedure.
In addition to routine surgical safety precautions and hygiene practices, there are a number of unique factors that need to be considered for a safe Brazilian butt lift, including:
How much fat can safely be removed
Where the fat is injected
How deep the fat is injected
The amount of fat that can safely be injected
Though your butt may feel like it's mostly composed of fat, there is a lot of underlying musculature and structures that can be compromised with improper technique—transferred fat should only ever be injected into the subcutaneous layer of existing fat and no deeper. Injecting fat too deeply or placing too much fat for a more dramatic result is incredibly dangerous and can lead to life-threatening complications such as fat embolization in the heart and lungs.
How to get a safe Brazilian Butt Lift
Although Brazilian butt lift surgery has been shown to have a higher complication rate than other cosmetic procedures, there are many happy patients who have received fat grafting to the buttocks safely and with beautiful results.
To achieve that, as a patient you need to know how to approach your procedure safely.
First, know that Brazilian butt lifts are by no means a "one size fits all" procedure. Every patient's body is different, with varying levels of fat and muscle—that means what is safe for one patient may not be safe for you, and the nuances of the procedure need to be well-understood by your surgeon.
This makes it crucial that you work with a board certified cosmetic surgeon who has successfully performed Brazilian butt lifts for a range of patients. Your surgeon should recognize the limitations of the procedure, be up-to-date on the latest safety precautions, and be completely transparent with you about what you can expect with surgery and recovery.
How to find a board certified cosmetic surgeon with expertise in buttock enhancement
While it's important to understand the risks of any procedure, you don't have to rule out Brazilian butt lift surgery as an option—it is quite safe and delivers very satisfying results when performed by a qualified cosmetic surgeon.
We're here to help you make a safe choice. Here's how to start:
Check your cosmetic surgeon's credentials
Did you know it is legal for any kind of surgeon to perform any kind of surgery in their office? Many patients are shocked to hear this but it is true. Additionally, not all those who call themselves "cosmetic surgeons" can claim the same rigorous training and experience a board certified cosmetic surgeon has received.
So, when choosing your surgeon, make sure you are working with someone who has had proper procedure training and received board certification from the American Board of Cosmetic Surgery. Alternatively, you can work with a board certified plastic surgeon who has had additional, in-depth cosmetic surgery training.
Ask about their experience with the procedure
How many Brazilian butt lifts have they performed over the years? Can they direct you to patient reviews or testimonials of their work? Are they up to date on the latest recommendations for safety and technique for Brazilian butt lift surgery?
Surgical facilities accredited by agencies like the AAAASF, AAAHC, or The Joint Commission must meet and maintain high standards of safety, cleanliness, equipment, and life-saving emergency preparedness. As a rule of thumb, an accrediting body that is approved by the state medical board where a surgeon operates can be considered acceptable. Board certified cosmetic surgeons are required to operate only in these accredited facilities and work with qualified OR staff. A doctor who does not have access to an accredited facility or is performing surgery in an unaccredited surgical suite is a red flag.
Review before and after pictures of previous patients & read surgeon reviews
One of the best ways to get an idea of a surgeon's work is by looking at patient results and seeing what past patients have to say about their experience. Most cosmetic surgeon websites will have a before and after gallery showcasing previous patients; spend time looking at their Brazilian butt lift results to see if their work is a good match for your goals. You can also ask to see additional non-published photos of their own patients during your consultation; they are likely to have many more examples.
Also, be sure to peruse their online reviews—both positive and negative—to learn about their practice from those who have experienced it first-hand. This can give you a good idea of how their practice operates, the quality of their facilities, and how happy patients were with their results. Don't stop after just one or two testimonials; to get a full picture, you'll need to read a number of reviews.
Do your homework
While you absolutely should rely on the expertise and experience of your board certified cosmetic surgeon to a point, it's important that you go into your surgery with a foundation of knowledge. Arm yourself with basic information about the surgical process, any associated risks, and what to expect from recovery—all of which can be obtained from high authority websites dedicated to cosmetic surgery, including the American Board of Cosmetic Surgery site.
This not only helps you in your decision making process, it can also give you the tools you need to recognize if a surgeon is under-qualified, not providing you the information you need to make a smart choice, or hiding important safety details from you.
Avoid budget procedures
Though financing options have made it more attainable for a larger number of people, cosmetic surgery isn't cheap, and you should be wary of a price tag lower than national average. That's because you get what you pay for. When you purchase a cosmetic surgery procedure, you are paying for your surgeon's time and expertise, an OR staff trained to ensure your safety, access to an accredited facility that is properly maintained, and use of specialized instruments, technologies, and wound-care supplies.
Unfortunately, traveling outside of the U.S. for cheaper procedures is increasingly common, particularly for Brazilian butt lifts, and many patients are seeing disastrous results. Waiting to make a change while you budget for your procedure may be difficult, but working with a qualified surgeon who can keep you safe while providing the results you want is priceless.
We encourage you to learn more about the nuances of Brazilian butt lift surgery and find a board certified cosmetic surgeon in your area.